BMW 3-series plug-in hybrid Touring 330e x-drive M Sport auto
Plug in hybrid
Automatic
4 Seats
2 Suitcases
Slide 1 of 4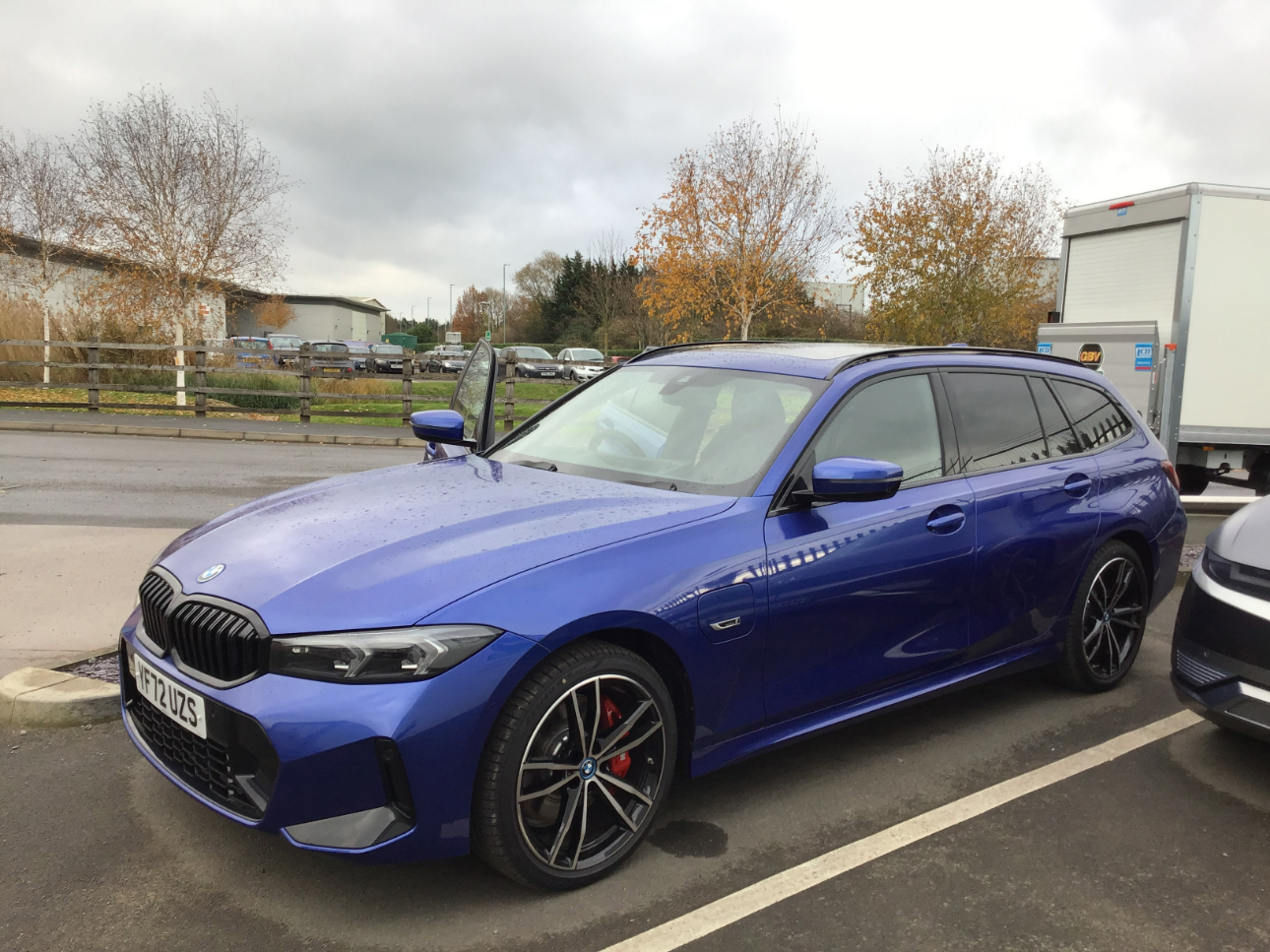 Slide 2 of 4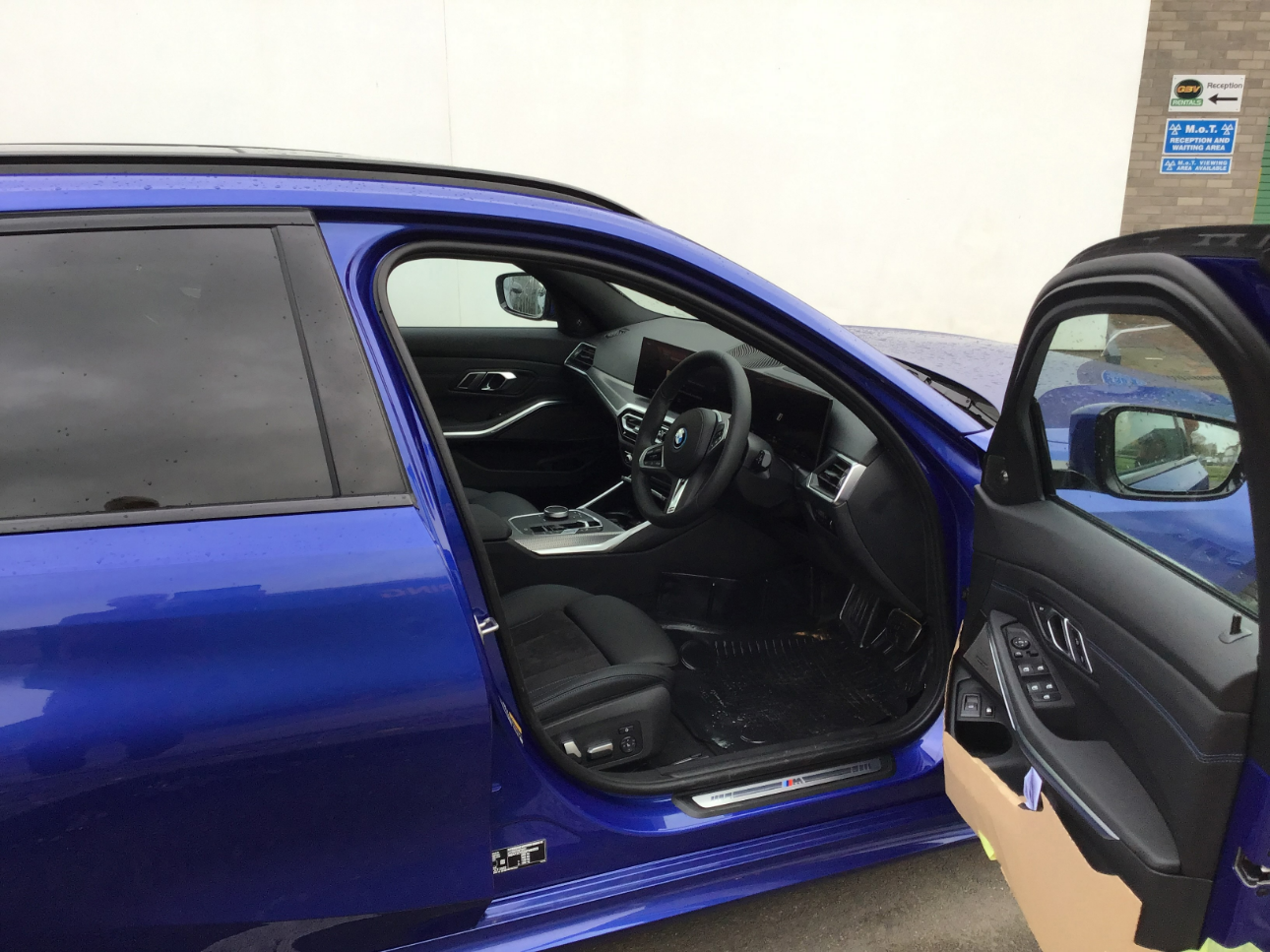 Slide 3 of 4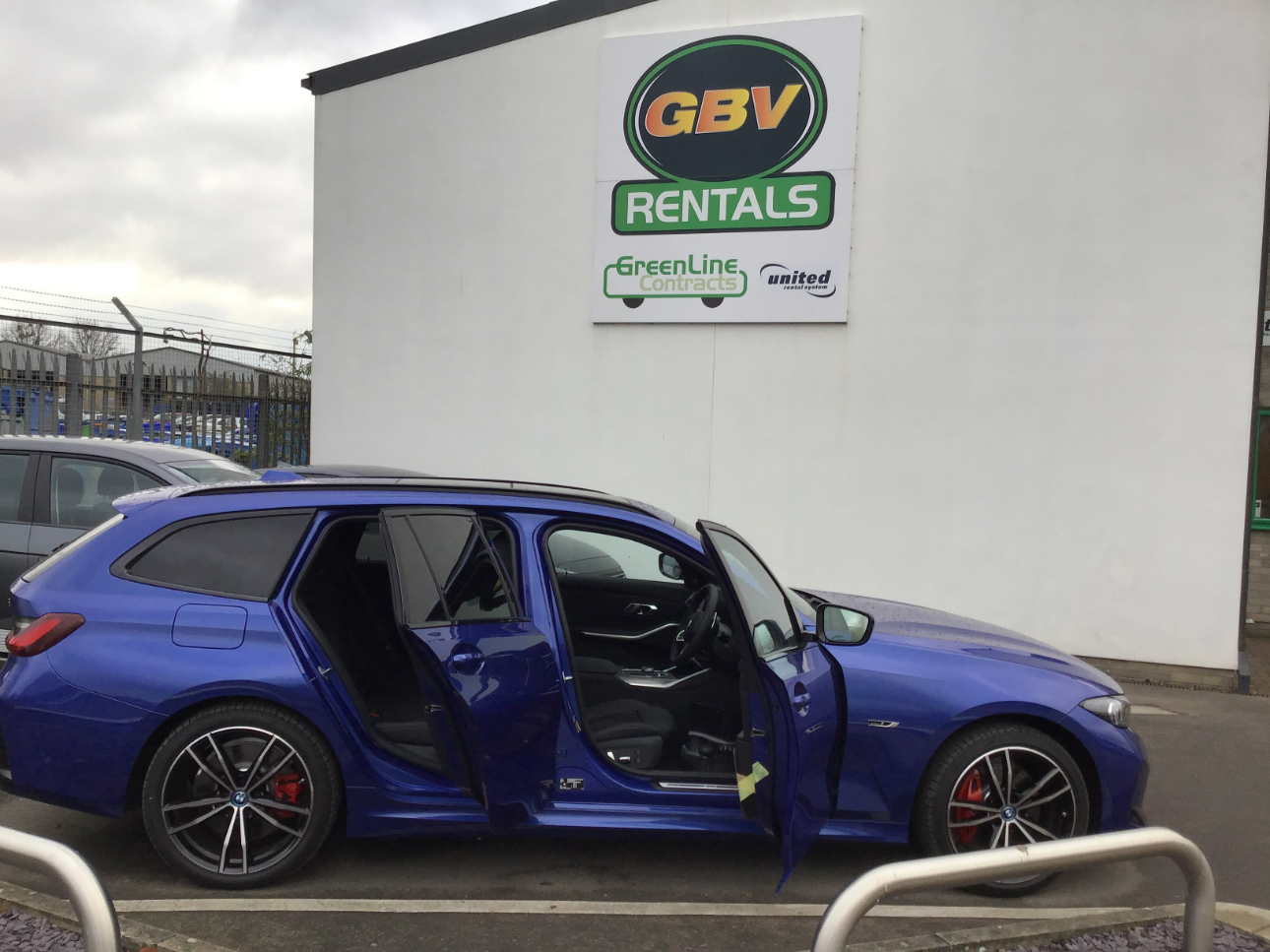 Slide 4 of 4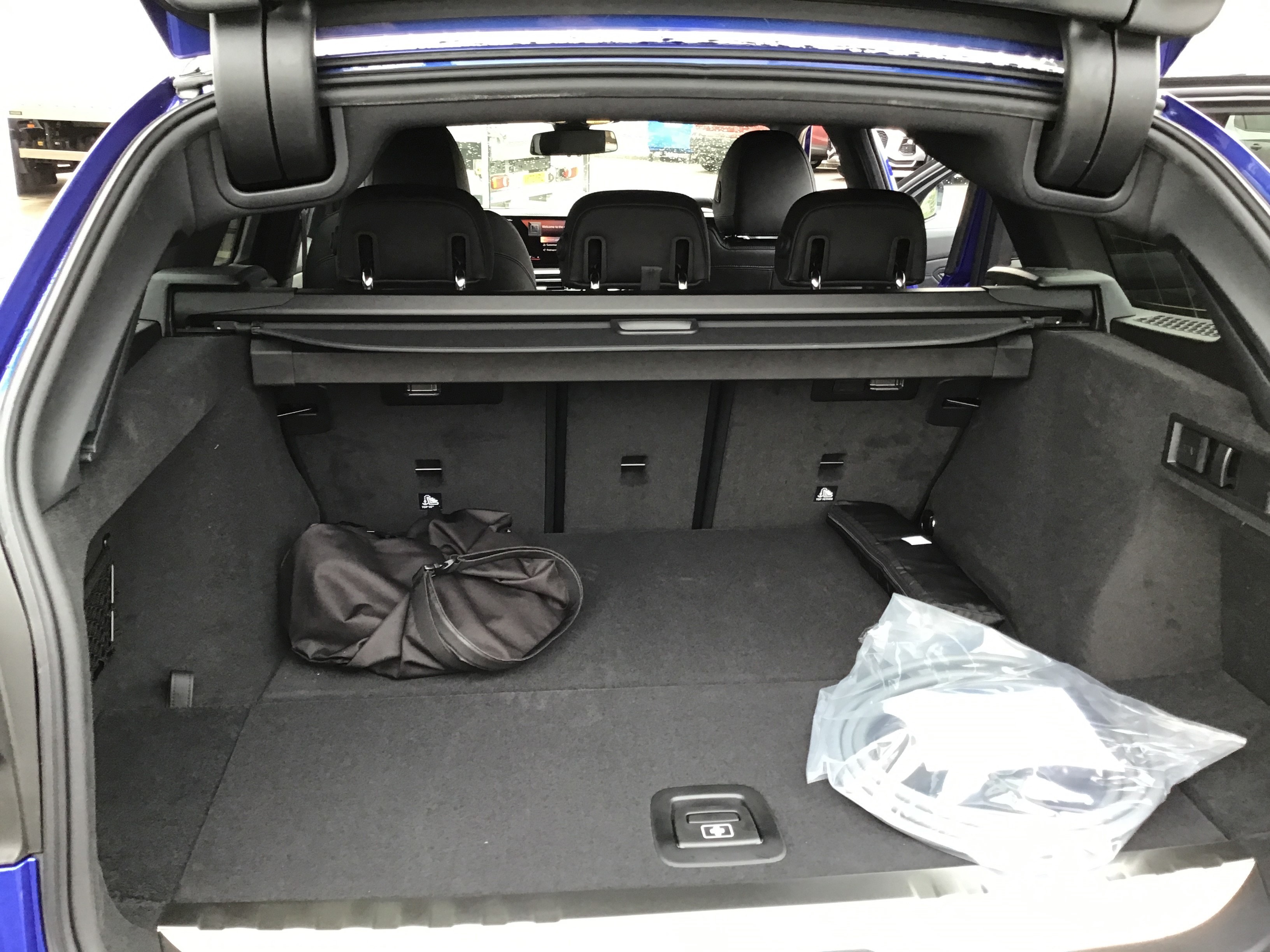 GBV Rentals latest acquisition is the new BMW 3-series plug-in hybrid Touring 330e x-drive M-Sport Auto. Significantly more practical and far more economical BMW 3 Series. Offering a far bigger boot, it's got more bhp than the original M3 could ever dream of. The BMW 330e xDrive M Sport Touring (to give it its full name) is the plug-in hybrid version of BMW's ever-popular 3-Series. The 330e will do approximately 30 miles between charges if you choose to run it purely on electric. Behind the now-bigger BMW kidney grille, the 330e's plug-in hybrid system comprises a 184 bhp 2.0-litre 4-cylinder petrol engine along with an electric motor that's been integrated into the 8-speed tiptronic transmission. The motor alone can generate a peak output of 113hp. Under normal driving conditions, petrol, plus the energy stored in the battery, work together to produce a not-so insubstantial 252hp.
The 330e's interior is a rather lovely place to spend some time. BMW have long been the masters of cabin ergonomics, and there's certainly evidence of that still being the case. Information and entertainment are taken care of by a nicely integrated hi-def. touchscreen. BMW have fitted their altogether more tactile I–drive controller, best of all, there are proper buttons for the heating and air-con too. The driving experience, is very much BMW. The transition between electric motor and petrol engine is all-but imperceptible, road noise is minimal, and in Sport Mode the 330e is a surprisingly swift B-road companion.
BMW 330e xDrive M Sport TouringEngine: 1,995cc 4Cyl, 16V Turbo Petrol. + Electric motor Power: 252 bhp @ 4,500 rpm (+ another 40bhp Xtraboost) 0-62MPH: 5.9 Sec CO2: 41 g/km
Collect from
Cheltenham
Kidderminster
Tewkesbury
Worcester
Included
High excess level protection, included.
Other services
Delivery/collection service
Credit accounts