Bank of England raise interest rates to 3.5%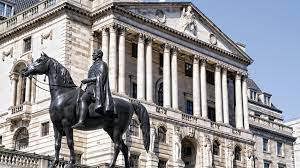 The Bank of England has raised interest rates by 0.5 percentage points to 3.5%, in an effort to combat double-digit inflation that is causing a widespread cost of living crisis. Members of the central bank's monetary policy committee voted to increase the cost of borrowing after the consumer prices index (CPI) in November showed annual inflation at 10.7%. The move takes UK rates to the highest level since October 2008, and comes despite expectations that the UK is falling into a long recession. However, it marked a slowdown in the pace of rate rises, after the MPC increased borrowing costs by 0.75 percentage points. In line with forecasts by City analysts who said the MPC had avoided a more aggressive increase after inflation fell from 11.1% in October and forecasts suggested price rises have peaked.
A recession is to be expected to last through much of 2023 as consumers struggle to maintain spending and businesses slow-down investment plans.